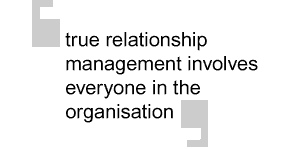 Leading edge Sales Productivity
Highly visible customers data can be viewed as enterprise or by individual with a simple click.

Use mapping to plot profiled customers or product sales. Invert the profile and you have your prospects.

View transaction histories or add a new sale or quote using the integrated sales automation tools.

Data Connectivity Model
High data availability using
replicated data.

Co-ordinate strategic and tactical campaigns at all levels.

Local or remote users have the full picture and management has total control.